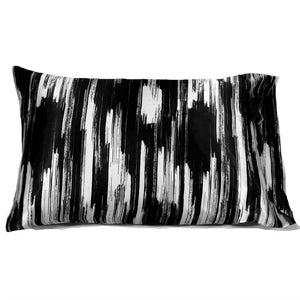 Best pillow for hotel stays, airport delays. Stores easily in your carryon bag.
Pillow and pillowcase are washable, dryer safe. 
Pillow is 12" x 16".
Pillowcase is made from luxurious charmeuse satin.
Pillow is designed to feel "down filled" and is hypo-allergenic.
Made by A Touch of Satin in the USA!

As a boudoir pillow you have the perfect accent pillow to compliment your bed and bedroom. They also make a gorgeous decorative pillow for any room in the house.

You can purchase the satin pillowcase separately, if you already own a travel pillow.